Pioneers of natural medicine
4 February 2014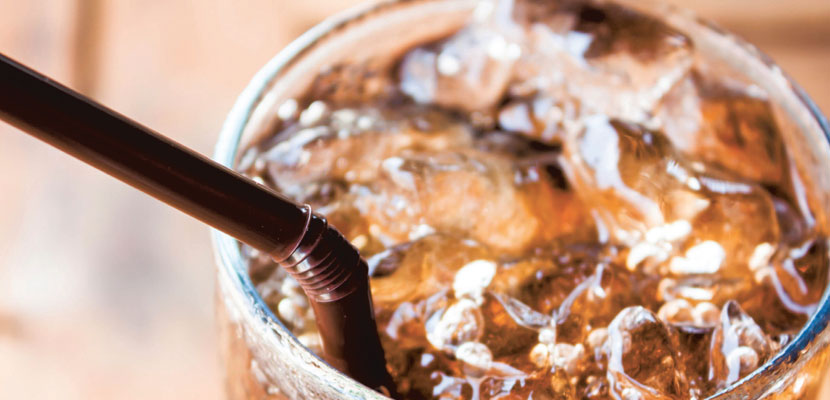 Complementary health is a growth industry across the globe, in our country there are many more therapists and products easily available, not just from health stores but also from many enlightened pharmacies. These changes have happened for 2 reasons, firstly the population have created the demand for alternatives to mainstream medications and treatments, and we have dedicated and forward thinking individuals who supply what the public wants.
Having been a practising Acupuncturist and Kinesiologist for the last 18 years I have been in the privileged position of being able to observe these changes and I would like to use this article to give great praise to a couple of people whom I feel have been very instrumental in gathering momentum for Natural Medicines.
First off Robert Baird, to me a legend who had the presence of mind and bravery to go out and look for amazing new products at a time when he was very far from being sure that he had the potential to make a good living.
Robert began his career as a chemical engineer but had always had a hankering to work for himself and to explore a life-long interest in herbal medicine. Robert spent a lot of time with his Granny Galway a women he says "knew how to fix things with herbs, she knew the right herb for any problem and either grew them or could pick them where they grew wild". In response to this Robert studied for and achieved a Diploma in Herbal Medicine. He took on the agency to supply Gerrard House Herbs to the very small number of Health Shops that existed in Northern Ireland at that time. He himself successfully took over and ran Jack McComb's Health Shop in Lisburn and from there continued to supply new products, this was no easy task to a population who had largely forgotten the herbal cures of their childhood in favour of mainstream medicine.
The breakthrough came for Robert when he became involve with Bioforce, themselves a fledgling company supplying only a small range of herbs and food products, Robert met them at a trade show and was attracted to them as a Swiss company, a country which he loved and was intrigued by. The two companies grew together, Bioforce were the first company to begin manufacturing herbs in tincture form, previously it had all been tablets.
In Northern Ireland there were two major turning points, not just for Robert's business but also for the people becoming aware of Natural Medicine, firstly Jan de Vries spoke on Gloria Hunniford's Radio Show and the public demand skyrocketed and secondly, Sarah Mawhinney, a pharmacist, invited Jan, a trained chemist himself, to speak at the Ulster Pharmaceutical Society subsequently about a quarter of the pharmacists took on the sale primarily of Echinaforce, an enormously successful and efficacious product.
Echinaforce has always been a licenced product which means that it has been tested to the same standards required for conventional drugs, this was obviously very appealing to pharmacists.
There are many pharmacists who have bravely pioneered supplying the growing demand for herbal and homeopathic medicines. I would love to mention them all but space restricts me to highlighting just one, Bannside Pharmacy in Portglenone. I do have to declare an interest as I hold a clinic there every Wednesday and have done over the last 14 years, this in itself was a brave action by the pharmacist and owner Eoghan O'Brien to renovate his premises to include treatment rooms.
Eoghan says "I first became interested in Natural Medicines when I realised as a pharmacy student that conventional medicine could only go so far in helping the eczema I had periodically experienced since I was an infant. I began stocking natural medicines when I took over my family pharmacy in 1993.
Most of the staff in his pharmacy have completed Bioforce's Certificate in Phytotherapy and Eoghan and his other pharmacist Ryan Graham have studied homeopathy. This year his forward thinking approach was rewarded as the pharmacy scooped 3 awards at the prestigious Ulster Chemists' Association President's Ball and Pharmacy in Focus Awards last Saturday night. The awards were Pharmacy of the Year, Community Pharmacy Service Initiative of the Year and Shauna Hagan was named Pharmacy Assistant of the Year.
The growth in the sale of Natural Medicines is very hearting, a 70 to 30 % split in favour of pharmacies, and demand is such that Robert gave up his health shop and now supplies only to trade and continues to host training courses from his impressive Belfast premises. I think the 9% of us who frequent health shops owe him and many like him who were pioneers in giving us such important choices in caring for our health.
For further information contact www.nhproducts.com, or Bannside Pharmacy 02825821333