Libraries, green tea and olive oil
19 February 2014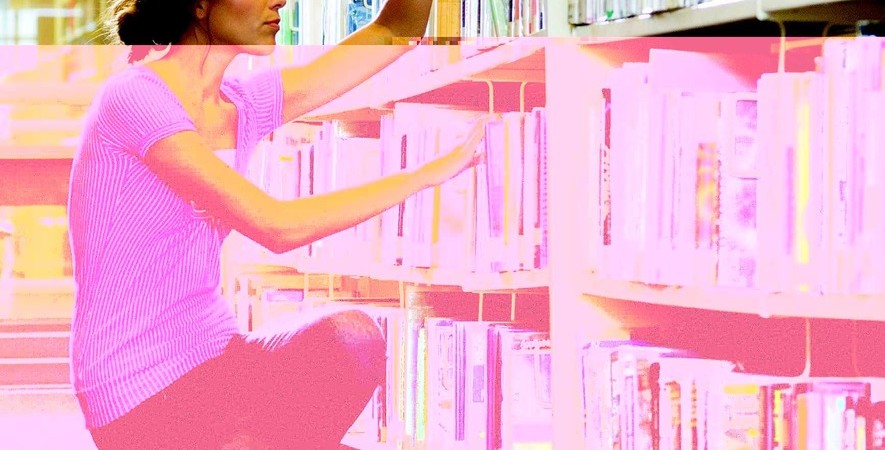 Libraries NI is taking part in Creativity Month to help creative people find a way of expressing themselves; there's good news for tea and coffee drinkers as it may help reduce the risk of stroke; and adding some olive oil to your diet may help keep your weight down, writes Roisin Armstrong.
I am a big fan of libraries, I think they are such a fine resource – not just for free access to all those lovely books, magazines and music but as a means of meeting others of a like mind and finding a community when so many people live far from home. Most libraries have free internet access which allows everyone the ability to keep in touch with overseas, and they have all kept up to date with technology, you can now access many books on your Kindle. All libraries post notices of events going on locally and many run classes for all ages from mother and toddlers right through to silver surfer groups. Next month libraries across Northern Ireland invite you to participate in what promises to be an exciting and diverse range of free events to celebrate Creativity month.
Libraries NI is participating in Creativity month, an initiative of the Department of Culture, arts and Leisure, for the fourth successive year.
Creativity month is held to stimulate new thinking and help creative people, creative ideas and creative businesses emerge and flourish.
The events programme planned for the month in libraries offers something for everyone, from 'hi-tech' mobile moviemaking, smartphone photography and recording sessions, to poetry and creative writing workshops, author visits, heritage sessions, art demonstrations and flamenco dance, as well more traditional crafts such as lace-making and baking. If you'd like more information take a look at librariesni.org.uk. Have fun.
*** ONe good news story this week should make tea and coffee drinkers happy. according to research from Japan's Public Health Centre, drinking one cup of coffee and two cups of green tea every day should reduce the risk of stroke by a third. Drinking both beverages every day seems to be the most beneficial way, drinking the cup of coffee only apparently reduces the risk by 20 per cent while drinking three cups of green tea gave a 14 per cent reduction and four cups of green tea increased the reduction further to 20 per cent.
But the most positive effect was seen with one cup of coffee and two green tea which gave a positive effect of 32 per cent. This data was gained from a 13-year study of the diets and lifestyle of 82,369 Japanese aged between 45 to 74.
*** If you struggle with weight this new nugget on the benefits of olive oil may also delight your brain. Feeling full is often our benchmark as to when to stop eating and definitely reduces the desire to nibble between meals on the wrong kind of foods. Researchers at the Technical University of Munich have found that adding olive oil to food or serving it as a side dish while you eat seems to give the body a sense of fullness, and for some just smelling the oil's aroma may have the same effect.
The researchers gave their testers either lard, butterfat, rapeseed or olive oil into a serving of low fat yoghurt, every day for three months.
The olive oil group always reported feeling full and no-one in that group put on any additional weight or body fat during the trial.
To further test the theory the researchers tested some additional groups, one set ate the yoghurt with olive oil aroma extract, the other groups ate only plain yoghurt. In the second trial the olive oil extract group continued to eat much the same daily calories while the yoghurt only eaters had upped their daily calorie intake by 176 kcal every day.
I have to say I have serious respect for those dedicated souls who ate their yoghurt with any of those added fats, especially the lard. I have no idea where you can get olive oil aroma extract but that would be my pick from that selection.
Of course a more sensible approach might be to eat a little bread dipped in olive oil with your meal, it contains so much in the way of health benefits for your skin, heart, joints, and brain that it makes sense to up your intake a bit. My preference to getting some more olive oil into your diet is to add a splash to drained pasta after cooking to loosen it up and give a delightful flavour, or to pour some on top of any pasta or rice dish just before serving, and of course now that, please God, spring will soon be upon us and it will be salad time again dress yours up with some olive oil and a squeeze of lemon.
* Roisin Armstrong is a kinesiologist and acupuncturist with clinics in Portglenone (028 2582 1333) and Holywood 0777 0862 637. r.armstrong@irishnews.com