Get set now is key to living longer well
28 November 2015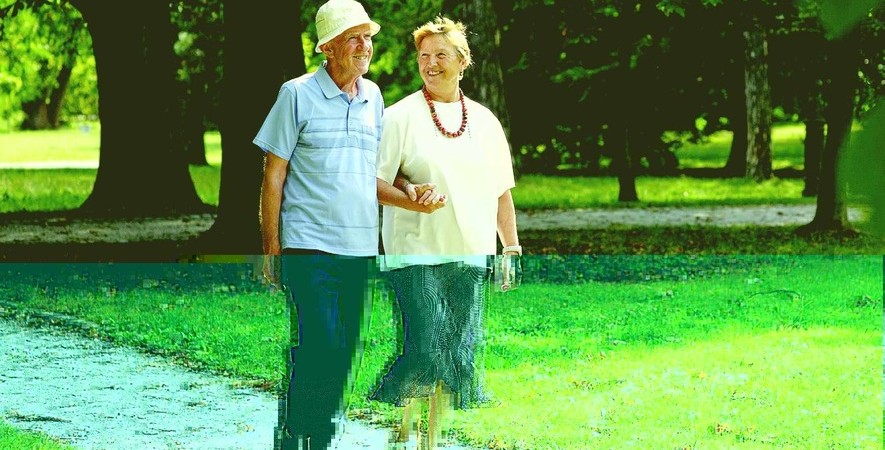 Everyone wants to live a long and healthy life but nobody actually wants to get old. Making some small positive changes to our lifestyles today will help us keep a healthy body and active mind in our old age, writes Roisin Armstrong 
IF YOU are on a journey of self-discovery and the path to enlightenment then March provides you with some new programmes to aid you along your way.
How about a course on how to live better when living longer? The providers say: "Everyone wants to live to a ripe old age but nobody wants to get old. "Nowadays people are living longer, but what about the last 10 or 20 years of a long life? Is it lived with enjoyment and new experiences or is it spent in a dreary existence, stuck in front of a TV?"
Many studies have proved that becoming more responsible for our lives now can give the best possible chance of living longer with a healthy body and a sharp mind. First of all we need to ditch the belief that getting old is about loss – loss of energy, loss of health, loss of attractiveness and loss of opportunities to live a full satisfying, happy and ever expanding life.
Have you ever heard yourself say 'I'm 50/60/70 now but I don't feel it'? That is because there is within all of us a part that is ageless, the part that shows friendship, curiosity, optimism and love of learning.
What else promotes healthy longevity? Certainly exercise would come near the top of the list.
John Robbins, author of Healthy at 100 asks: "What if there was a pill that would keep you fit and lean, was as good for your brain as for your body, improved your sleep, mood and memory, reduced your risk of cancer, all the while adding years to your life? "The pill of course is exercise. It is also vital that we take a good hard look at the food we eat and other factors such as meditation and staying connected to social contacts which greatly enhance our chances of staying young as possible for as long as possible." Radiant Longevity: Staying Younger Longer workshop will take place in the Peter Froggatt Centre at Queen's University on Saturday March 8th [10am to 4.30pm]. The cost is £49.
For more information call Teresa on 028 9070 2294, email info@ teresamcbride.co.uk or book at www.maryannahanse.com or www.teresamcbride.co.uk.
We all want to be happy.
Here's your chance to find out how best to achieve that often illusive state.
Moira Geary, The Recombobulator, is an ordinary woman with a rare and proven ability to help people achieve extraordinary results.
She is the 'been there, done that girl', working with people to overcome what she has overcome herself. She truly believes that it is paramount for her to personally experience adversity and surmount it before she can show others how to be happy and successful.
"A person's happiness and peace of mind grows when we manage our fears and connect with our ability to feel at peace," Moira says. "However, in trying to hold it all together, many of us have forgotten that we have a natural ability to manage these fears in the areas of home, finances, social lives, career and illness. "In our attempts to get through the day many of us have gone on autopilot, firefighting problems and fears and disconnected ourselves from our natural ability to feel good, peaceful and confident. "Without noticing it, we have cut ourselves off from out innate ability to feel relaxed, organised, to feel peace, joy and fun."
How about taking control of this and joining the National Positivity Trail, a tour of six cities in Ireland, originated by Moira, who will help you realise why some people can have major problems in their lives and still feel peace, joy and fearless while others fall apart in stress, overwhelm and even sadness or anger.
As part of the tour Moira will host a workshop in Belfast to reveal some of the keys that can turn on your ability to overcome your fears, manage your stress, feel peace and positive about your future.
The workshop is on Tuesday March 4 at The Ramada Encore Hotel, Talbot Street, Belfast at 7.30pm, price £15. For further information and to book a place on this dynamic evening contact www.moirageary.com/trail. Very generously, Moira will donate all funds to the Lighthouse Centre, Cavehill Road, Belfast.
Finally this week The Mind Body Spirit Show rolls into town next Sunday at the Waterfront Hall, Belfast, featuring 70 exhibitors and 20 free talks and lots of taster sessions. For further information and to pre-order tickets, which cost £5, see www.themindbody spiritshow.com.
* Roisin Armstrong is a kinesiologist and acupuncturist with clinics in Portglenone (028 2582 1333) and Holywood 0777 0862 637. 
r.armstrong@irishnews.com